The Palisades Centre is unique in Canada, due to the partnership between Parks Canada, Grande Yellowhead Regional School Division, and Marmot Basin. All partners are committed to the Palisades Centre's vision of having Canadian youth share a passion and appreciation for Canada's National Parks and National Historic sites, through making personal connections that endure to move to active stewardship.

Jasper National Park is home to the magnificent mountains, wonderful wildlife and notorious natural environment in which youth have the opportunity to explore and connect with while at the Palisades. The Parks Canada Agency provides vital support with the operations and infrastructure at the Palisades Stewardship Education Centre, such as the facilities and education team. The agency makes the Palisades Centre possible and supports the Palisades Centre's vision as seen in the Parks Canada Mandate: On behalf of the people of Canada, we protect and present nationally significant examples of Canada's natural and cultural heritage, and foster public understanding, appreciation and enjoyment in ways that ensure the ecological and commemorative integrity of these places for present and future generations.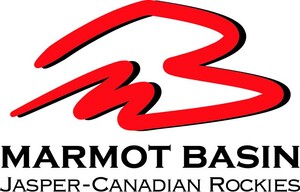 Ski Marmot Basin is home to the The Marmot Learning Centre, which in conjunction with Parks Canada Agency and the Grande Yellowhead Public School Division, offers a technology-rich on-hill classroom where a variety of presentations add relevant educational components to the visitor experience. Together, we are working to foster opportunities for youth to engage in lifelong mountain recreation pursuits, in particular winter outdoor activities as appropriate in national parks, and to cultivate stewards for the future of Canada's protected heritage areas.

Grande Yellowhead Public School Division (GYPSD), stretching from Jasper National Park, east to Evansburg, and north to the Town of Grande Cache, includes 18 schools, three Learning Connection Centres, approximately 5,000 students, and 600 staff members. GYPSD is a highly innovative, student-centered school division known for its technology-rich programming and curriculum development in place-based education. GYSPD's contributions to the Palisades Stewardship Education Centre and the Marmot Learning Centre demonstrate their willingness to explore unique opportunities to reach youth through non-classroom based experiential learning. Jasper National Park and GYPSD are actively working together to create and deliver curriculum courses that connect students to Canada's protected heritage areas and include Parks Canada messages. Locally Developed Courses and Independent Registrations take place through The Learning Connection in Edson, Alberta.